Words

Notion Staff

Words

Phie McKenzie

Photography

Geoff Bell

Styling and Art Direction

Anna Peftieva

Styling Team

Nisa Yang, Vicky Rice, Lisa Tang

Hair

Elvire Roux

Make Up

Carly Lim

Shoot produced by

Moon Man studios and Emma Brewin
Ethical fashion designer Emma Brewin on a collection inspired by and created for nature
There's a reason that Emma Brewin's faux furs have graced so many fashion covers and have been spotted on everyone from Lena Durnham to Darq E Freaker. Not only do her gorgeous creations conjure flashbacks of the golden ages of glamour but the ethics behind the brand certainly interest a new generation of fashion lovers that believe fashion's price upon the earth should be far less than it is. A strictly faux fur fashion brand, Brewin has been appealing to our romantic sides since 2013, each season presenting us with another collection of mesmeric beasts, each more wonderful than the last.
Last season, it was fluffy creatures in bright gummy bear colours. This season, however, Brewin looks to nature for both her inspiration and her cause, debuting her first ever one shade collection. The all-green SS17 is the first in a series of collections the designer will share this year, the proceeds of which will go towards saving endangered species. Alongside heavenly coats and her vintage inspired hats, this season, Brewin releases more shapes including capes embroidered with the creatures her collection will be advocating – the bees!
We spoke to the designer about her new campaign and why she decided to go green and save the bees.
Notion: What were you inspired by for this collection? The lookbook reminds me a little of the French impressionist paintings with its dreamy, magical setting.
Emma Brewin: I love everything French so that makes me really happy! We shot the campaign by my house in the countryside – I guess where I live has always been a huge inspiration for me. Geoff (Emma's partner) and I found an old film camera in my great uncle's shed and all of the pictures were taken on that and are completely un-retouched which as terrifying as it was waiting for them to be developed, definitely adds to the magic. I have wanted to do a collection of all one colour for a while now and when I found the green fur I knew it was the one!
For SS17 you've introduced more wearable pieces, such as the jumper, the capes and the dress. Was that a conscious choice, or did that happen by accident?
To be honest most of my choices aren't very conscious. I arrive at my studio with an idea and leave at the end of the day with something completely different. The jumper is one of my favourite pieces so far, and actually started life as a coat!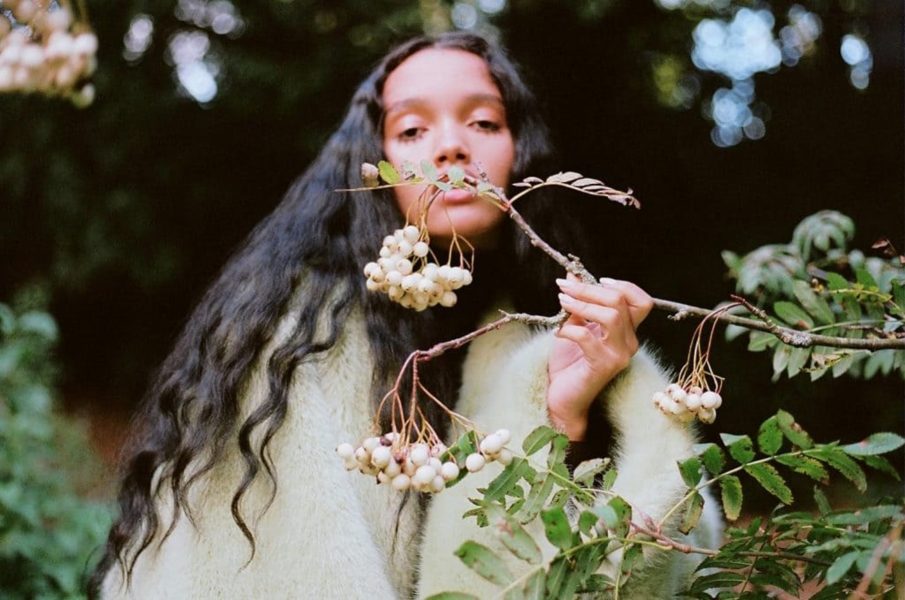 This is the first in a series of capsule collections in which you are raising awareness and funds for endangered species. Why the bees and how does this collection help protect them?
I started drawing and embroidering bees when I was in Italy this summer and following the disaster in South Carolina that resulted in bees being put on the endangered list I felt it was a sign. They are a species essential to our ecosystem, and can be so easily protected, restrictions must be put in place for them. A percentage of all of the profits from this collection goes directly to The Bumblebee Conservation Trust.
Can you reveal any more about the remaining capsule collections you'll be releasing?
One of them will have a guest creative appearance from a very special woman!
In what ways do you think other designers and brands help the environment or counteract the damage done by the mechanics of the fashion industry?
Be conscious of your actions, pay people, choose well, make less, create timeless pieces and don't look for shortcuts.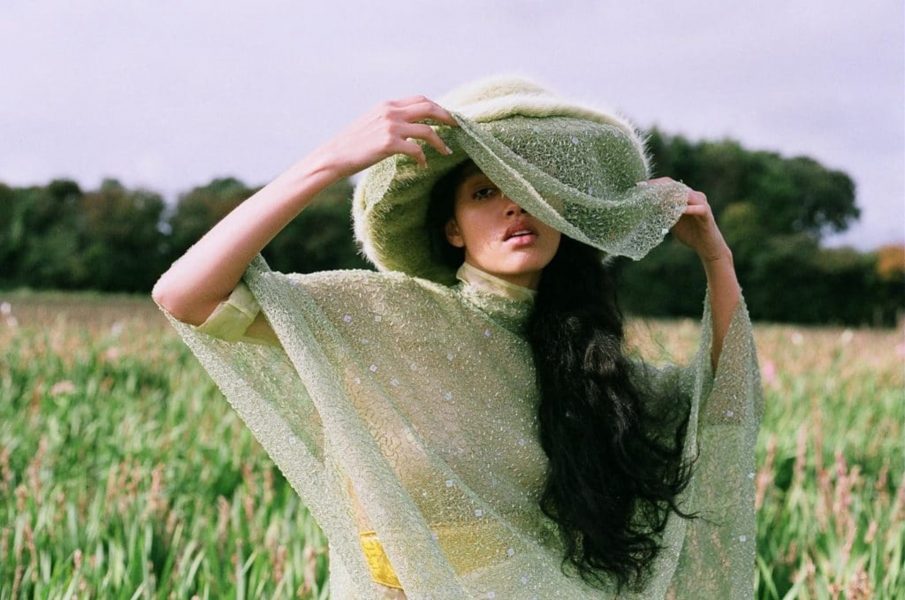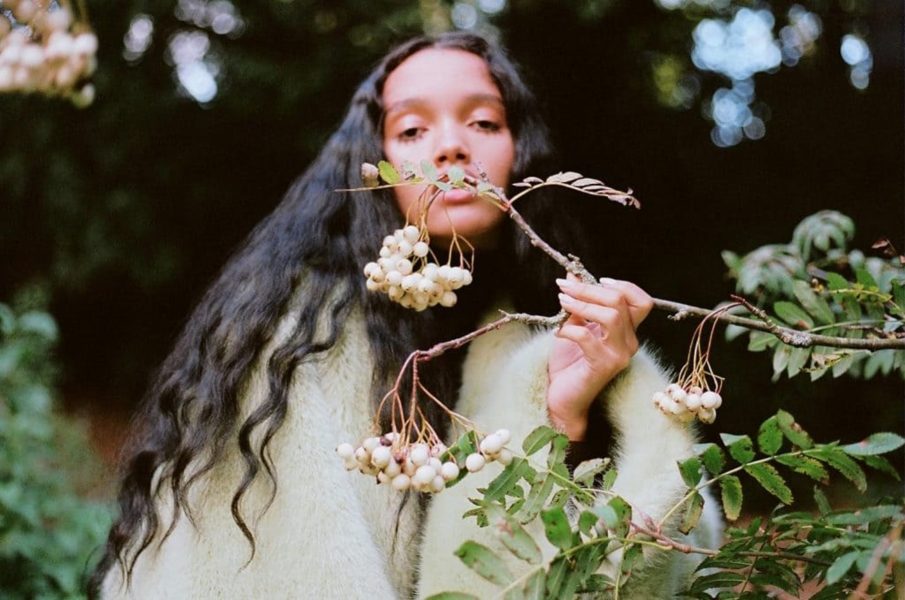 You always use faux fur in your collections. How else do you support sustainable/ethical fashion?
All of my fabrics and packaging are sourced in the UK, and every product is made from start to finish at my studio in Kent. I don't conform to seasonal collections as I feel it can be extremely wasteful. I am also very excited to announce that from February when this collection goes on sale all of our products will be available in vegan!
Emma Brewin Spring 17 Campaign